---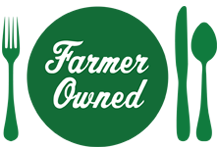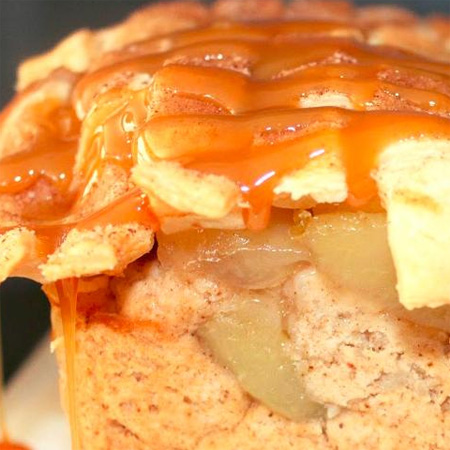 Prep Time
12 min

Cook Time
45 min

Ready In
1 hr 10 min

Servings
10
Ingredients
2 cups self rising flour
1 8-ounce package cream cheese
1 cup milk
1 teaspoon cinnamon
1 teaspoon nutmeg
1 can LUCKY LEAF® Premium Apple Fruit Filling & Topping
1 box refrigerated pie crust
1 egg
1 teaspoon cinnamon/sugar
caramel sauce for topping
Directions
Preheat oven to 350°. Spray a 1.5 quart loaf pan with non-stick spray.
In a large bowl or food processor, mix the flour, cream cheese, milk, cinnamon and nutmeg until combined. Fold in 1 cup apple fruit filling.
Add the dough into the non-stick sprayed pan, pressing down so it's even.
Bake at 350°, approximately 15 minutes or until just starting to firm up.
While bread is baking, prepare lattice top using refridgerated crust as you would for a lattice topped pie. Set aside.
Remove bread after 15 minutes and top with remaining apple fruit filling.
Gently place the prepared lattice over the bread, trimming away any over-hanging edges so they don't burn.
Brush the top with egg wash and sprinkle with cinnamon sugar mixture.
Bake again at 350° for approximately 12 minutes, or until lattice top turns golden brown.
Let cool completely before removing from pan.
Slice and serve with a drizzle of caramel and ice cream if desired.
More Lucky Leaf Recipes