---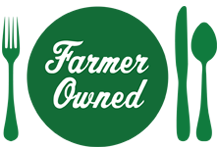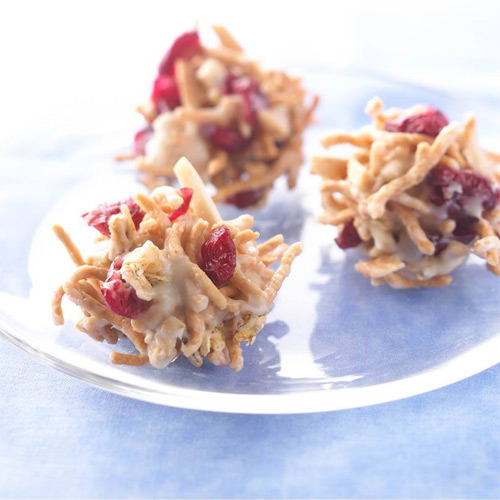 Prep Time
10 min

Cook Time
10 min

Ready In
40 min

Servings
30
Ingredients
1/4 cup honey
1/4 cup heavy cream
1 12-ounce package white baking chips
3 cups chow mein noodles
1 cup Ocean Spray® Blueberry or Pomegranate Craisins® Juice Infused Dried Cranberries
1 cup granola cereal
1/2 cup slivered almonds, toasted
Directions
Line 2 large baking sheets with waxed paper.
Combine honey and cream in 2-quart saucepan. Cook over medium-low heat until bubbly. Add chips; cook, stirring, until chips are melted and mixture is smooth.
Combine remaining ingredients in large bowl. Pour cream mixture over sweetened dried cranberry mixture. Stir until mixed and coated. Drop by heaping tablespoons onto waxed paper. Let stand until completely set. Store loosely covered.
Recipe Tip
For easier spooning, spray tablespoon with cooking spray before forming cookies.
More Ocean Spray Recipes