---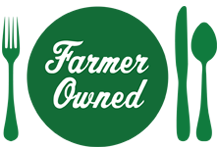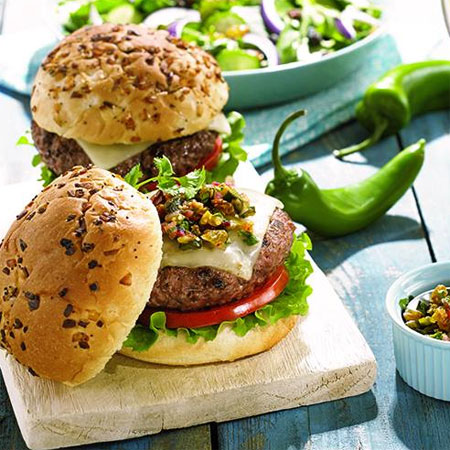 Prep Time
5 min

Cook Time
30 min

Ready In
35 min

Servings
3 cups
Ingredients
RAISIN CHILI SALSA
1 lb. tomatillos, husked, with stems removed, cut into 4
2 large Hatch (or poblano), seeded, with stems removed, cut in half
1 jalapeno pepper, seeded, with stems removed, cut in half
1/2 large red onion, peeled, cut into 4
2 lg cloves garlic, peeled, cut in half
1 long dried guajillo pepper, seeded, with stems removed, cut into 4 pieces
2 Tbsp lime juice
1/2 cut packed fresh cilantro leaves, with stems removed
1/2 cup Sun-Maid Natural Raisins
1 tsp kosher salt
Cotija cheese
Fresh vegetables
CHEESEBURGERS
1 pound lean ground beef
Buns
Directions
RAISIN CHILI SALSA
Heat oven to 425°F.
On two parchment-lined 15" x 10" x 1" pans, place tomatillo slices, Hatch chilies, jalapeño pepper, red onion, and garlic. Place on two racks in oven. Roast for 15 mins.
After 15 mins reposition pans so bottom pan is now on top rack and continue roasting for 15 more mins.
Meanwhile, place guajillo pepper pieces in lime juice and soak for 15 mins; set aside.
Dice all ingredients and mix together. Or for a smoother consistency, place all ingredients in a food processor or blender and pulse for 15 secs.
BURGERS
Pre-heat grill to medium to high. Prepare burgers to your liking. Cook for 4-5 minutes on each side or until done with no pink in the center. Place on bun and top each burger with Raisin Chili Salsa.