---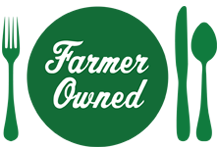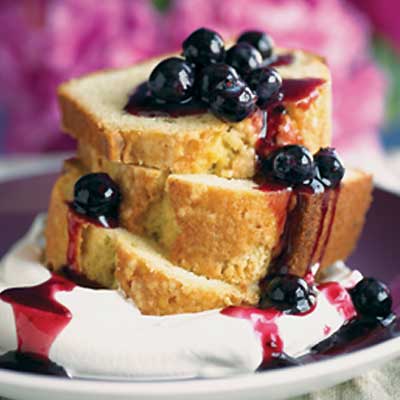 Old Fashioned Brown Butter Pound Cake with Blueberry Sauce
Presented by:

Prep Time


Cook Time
1 hr 15 min

Ready In


Servings
16
Ingredients
CAKE
1 cup (2 sticks) Darigold Butter
2 cups sugar
5 large eggs
2-1/2 cups all-purpose flour
1/2 teaspoon baking powder
1/4 teaspoon salt
1 cup Darigold Whipping Cream
2 teaspoons vanilla extract (or lemon or almond)
BLUEBERRY SAUCE
2 cups fresh or frozen blueberries
1/2 teaspoon grated orange peel
1/4 teaspoon cinnamon
1/2 cup sugar
4 teaspoons cornstarch
Directions
Melt butter in saucepan. Continue to cook over medium heat until mixture foams, then turns brown. Immediately pour into mixing bowl and refrigerate 30 minutes.
Remove from refrigerator and add sugar, and using an electric mixer, blend until combined. Add eggs one at a time, beating well after each addition.
Combine flour, baking powder and salt in small bowl and whisk to mix. Alternately add flour mixture and cream to butter mixture slowly, beginning and ending with flour. Stir in vanilla.
Pour batter into tube or Bundt pan that has been sprayed with non-stick vegetable spray and dusted with flour.
Place in a cold oven and set the temperature to 325 degrees F; bake for 75 minutes, or until wooden pick inserted into center of cake comes out clean. Remove from oven and cool in pan on wire rack for 20 minutes. Run a metal spatula around edge of cake and invert onto serving plate.
BLUEBERRY SAUCE
Combine 1/2 cup sugar, 4 teaspoons cornstarch, 1/2 teaspoon grated orange peel and 1/4 teaspoon ground cinnamon (optional) in medium saucepan; whisk to blend. Stir in 1 cup water and mix well. Add 2 cups fresh or frozen blueberries and bring mixture to boil over medium high heat; cook one minute or until mixture is thickened. Remove from heat; serve warm or cold. Makes about 2 cups.
Recipe Note
Starting in a cold oven allows for the formation of a thicker crust on top of the cake. Cover it with berries and whipped cream to make a beautiful shortcake.
---
Reviews
More Darigold Recipes