---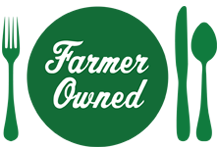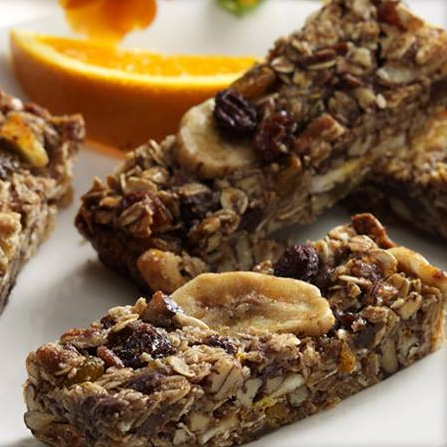 Prep Time
15 min

Cook Time
30 min

Ready In
3 hrs 15 min

Servings
8
Ingredients
2 cups old fashioned oatmeal
1 cup coarsely chopped pecans
1/2 cup unsweetened coconut
1/2 cup ground flaxseed
1/2 teaspoon ground cinnamon
1/2 teaspoon freshly grated orange zest
3/4 cup honey
1/4 cup firmly packed light brown sugar
3 tablespoons butter
2 teaspoons real vanilla extract
1/2 teaspoon salt
1/2 cup Sun-Maid Golden Raisins
1/2 cup Sun-Maid Natural Raisins
1/2 cup banana chips
1/2 cup mini chocolate chips
Directions
Heat oven to 350 F. Line an 8x8-inch baking pan with parchment paper then spray pan with baking spray; set aside.
In a 15x10x1-inch baking pan add oatmeal, pecans, and coconut. Bake, stirring occasionally, until lightly toasted (8 to 10 minutes). Remove from oven; let cool.
Meanwhile, in a 2 quart saucepan, add honey, brown sugar, butter, vanilla, and salt. Over medium high heat, stirring occasionally, bring to a boil; let boil for 1 minute, stirring occasionally. Remove from heat; let cool slightly.
In large bowl place toasted oatmeal mixture, flaxseed, cinnamon, and orange zest then pour hot honey syrup over and mix well. Add golden and dark raisins, banana chips, and chocolate chips; mix well.
Pour mixture into prepared pan and pat firmly with wet hands.
Bake for 25 to 30 minutes or until light brown.
Remove from oven and let cool for 2 to 3 hours before cutting into pieces.
More Sun-Maid Recipes