---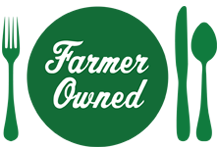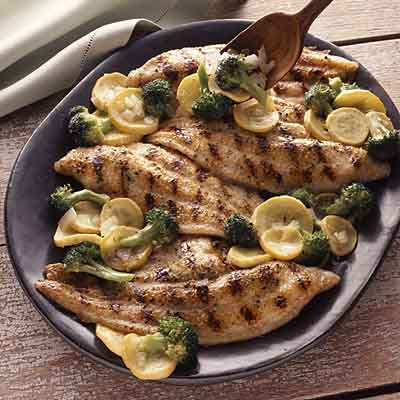 Prep Time
20 min

Cook Time


Ready In
30 min

Servings
4
Ingredients
FISH
3/4 to 1 pound catfish fillets
1 teaspoon salt-free herb and garlic seasoning
VEGETABLES
1/4 cup vegetable broth
1 cup small broccoli florets
1 small (1/2 cup) onion, chopped
1 yellow summer squash, thinly sliced
1 teaspoon salt-free herb and garlic seasoning
Directions
Heat gas grill on medium or charcoal grill until coals are ash white.
Rinse catfish fillets with cold water; do not pat dry. Sprinkle 1 teaspoon seasoning over fish; set aside.
Heat vegetable broth in 2-quart saucepan. Stir in all remaining ingredients. Cook over medium-high heat, stirring occasionally, 3-4 minutes or until liquid is absorbed. Keep warm.
Place fish onto grill; close lid. Grill, turning once, 6-8 minutes or until fish flakes with fork.
Place fish onto platter. Spoon warm vegetable mixture over fish.
More Land O' Lakes Recipes