---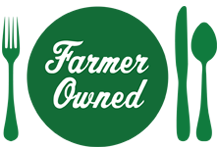 Prep Time
15 min

Cook Time
55 min

Ready In
1 hr 20 min

Servings
8
Ingredients
1/2 cup Sue Bee® Honey
2-3 small Granny Smith apples
1 medium-sized Pink Lady apples
1 medium-sized Golden Delicious Apples
1 cup sugar
3 tablespoons flour
1 teaspoon cinnamon
1/8 teaspoon allspice
1/4 teaspoon salt
2 - 9" pie crusts
Directions
Preheat oven to 350 F.
Grease a pie tin and fill it with one of the pie crusts.
Pare, core and thinly slice Granny Smith apples; steam for three minutes.
Pare, core and thinly slice Pink Lady and Golden Delicious apples.
Combine sugar, flour, cinnamon, allspice and salt in a bowl.
Add dry ingredients to apples and toss until well coated.
Drizzle honey over apples.
Fill the bottom crust with the apple filling.
Place the top crust over the filling. Trim the edges and pinch it with the bottom crust to seal it.
Cut vents in the top crust for steam.
Cover edges with foil and bake in oven for 30 minutes at 350.
Remove foil and bake for more 25 minutes.
Allow to sit until cool.
More Sue Bee Honey Recipes