---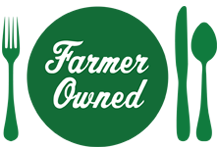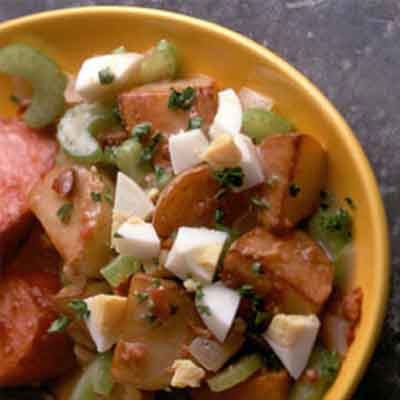 Prep Time
25 min

Cook Time


Ready In
50 min

Servings
4
Ingredients
3 tablespoons Land O Lakes® Butter
1 pound potatoes, cut into 3/4-inch pieces
1 1/2 cups sliced celery
4 (1/3 cup) slices cooked bacon, chopped
3/4 cup chopped onion
1 tablespoon all-purpose flour
1 tablespoon sugar
1 teaspoon dry mustard
1/2 teaspoon salt
1/4 teaspoon pepper
2/3 cup water
1/4 cup cider vinegar
1/4 cup chopped fresh parsley
2 large Land O Lakes® Eggs, hard-cooked, chopped
Directions
Melt 2 tablespoons butter in 10-inch skillet until sizzling; add potatoes. Cook over medium heat, stirring occasionally, 20-25 minutes or until golden brown and tender. Remove potatoes from skillet; place into bowl. Add celery and bacon; toss lightly.
Melt remaining butter in same skillet until sizzling; add onion. Cook over medium heat 1-2 minutes or until onion is softened.
Combine flour, sugar, mustard, salt and pepper in bowl. Stir flour mixture into onion mixture; stir in water and vinegar. Continue cooking, stirring constantly, 2-3 minutes or until mixture comes to a boil. Continue cooking 1 minute. Pour onion mixture over potato mixture; toss to coat.
Spoon potato salad onto individual serving plates; sprinkle with parsley and chopped egg.
Recipe Tips
Round white potatoes are commonly referred to as boiling potatoes. This kind of potato contains less starch and more moisture than a baking potato such as russets.
Potatoes will keep successfully for several weeks if stored in a cool, dark, humid (but not wet) place. Avoid light because it greens the skin giving potatoes a bitter flavor. Also, don't keep potatoes in the refrigerator. Cold converts potato starch to sugar, sweetening them.
More Land O' Lakes Recipes