---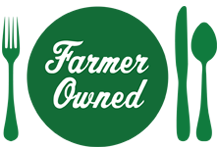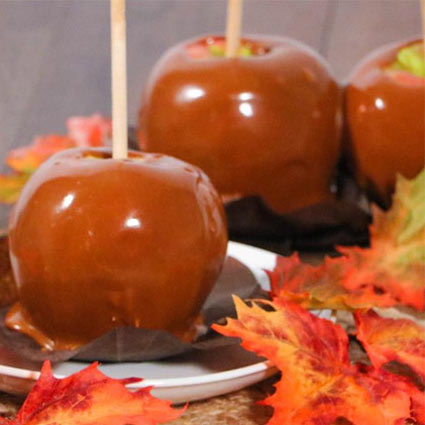 Prep Time
20 min

Cook Time


Ready In
1 hr

Servings
8
Ingredients
1 1/2 cups Sue Bee® Honey
1 1/2 cups heavy cream
1/2 teaspoon pure vanilla extract
1/2 teaspoon salt
8 small red apples of choice, chilled
Chopped nuts, sprinkles, crushed pretzels (If desired)
Directions
Line a baking sheet with parchment paper. Skewer each apple stem with a popsicle stick or lollipop stick. Chill the apples in the fridge.
In a 4-quart saucepan, heat the cream and salt over medium-high heat until steaming. Stir in honey and bring to a boil.
Lower heat to medium while stirring constantly.
When mixture registers 260 F on a candy thermometer, remove pan from heat and stir in vanilla.
Carefully place the pan in a large bowl of ice water. (Be careful not to get water in the caramel or it won't stick to the apples.)
Take an apple by the stick and dip into the caramel, tilting the saucepan to coat the apple.
Dip into toppings if desired then place on parchment paper or in silicone cupcake liners.
Work quickly with the rest and refrigerate for 20 minutes.
Enjoy!
More Sue Bee Honey Recipes