---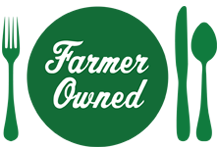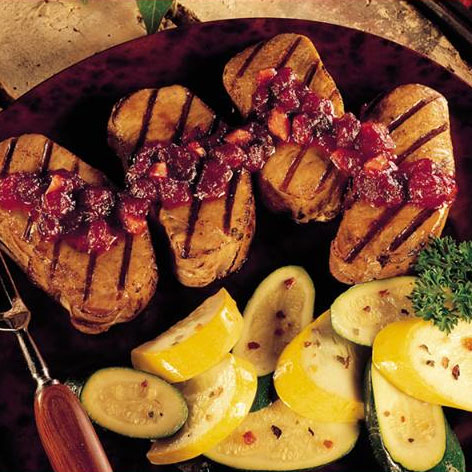 Prep Time
30 min

Cook Time


Ready In
30 min

Servings
4
Ingredients
1 14-ounce can Ocean Spray® Whole Berry Cranberry Sauce
1/2 cup raisins
1/2 cup peeled, diced apple
1/4 cup + 2 tablespoons sugar
1/4 cup + 2 tablespoons vinegar
1/8 teaspoon allspice
1/8 teaspoon ginger
1/8 teaspoon cinnamon
Dash ground cloves
4 boneless pork loin chops
Directions
These pork loin chops can be cooked on the grill or in the oven.
For the oven, preheat oven to 350ºF.
Combine all ingredients, except pork, in a medium saucepan. Cook on medium heat, stirring occasionally, until apples are tender and sauce has thickened slightly. Keep warm until serving time.
Bake pork loin chops for 15 minutes. Top each loin with 1/4 cup sauce. Bake for another 10 minutes or until internal temperature reaches 160º on a meat thermometer.
Spoon on extra sauce before serving.
More Ocean Spray Recipes