---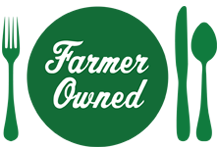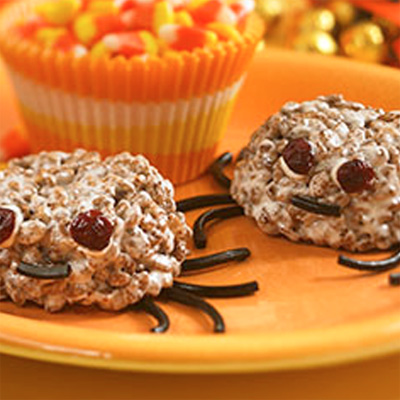 Prep Time
30 min

Cook Time
5 min

Ready In


Servings
12
Ingredients
1/4 cup butter
1 (10-ounce) bag marshmallows
1 teaspoon vanilla
6 cups crispy cocoa flavored rice cereal
Black licorice strips cut into 96 2-inch pieces
24 Ocean Spray® Craisins® Original Dried Cranberries
1/4 cup Vanilla Frosting
Directions
TO MAKE SPIDER BASE
Spray a 10x15-inch jelly roll pan with cooking spray.
Melt butter and marshmallows in a large saucepan over LOW heat, stirring frequently. Remove from heat and stir in vanilla. Add cereal; mix until well coated.
Spread mixture into evenly into prepared pan. Cool (about 8 minutes); form mixture into balls (about a half cup each).
TO DECORATE
Slide 8 small pieces of licorice under each to form the spider legs. Use frosting to "glue" Craisin® eyes onto spiders.
More Ocean Spray Recipes