---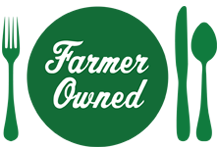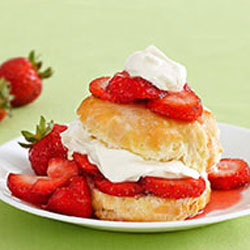 Prep Time


Cook Time


Ready In


Servings
8 to 16
Ingredients
8 cups of sliced strawberries (40–50 large berries)
1 8-count package of buttermilk biscuits
2 cups heavy cream for whipping
1/2 cup sugar
1 teaspoon vanilla extract, optional
Directions
Slice 7 cups of strawberries. Mash remaining 1 cup of strawberries to make juice. Combine all the strawberries with the sugar, and stir until the sugar dissolves. Let the mixture sit for about 30 minutes until it becomes syrupy.
Pour cold whipping cream into a bowl, add vanilla, and whip until it forms soft peaks. Refrigerate until ready to use.
Bake biscuits according to package directions.
Halve the biscuits. For fewer, larger servings, spoon strawberry mixture over one half, top with whipped cream, then top with the other biscuit half. For more, smaller servings, spoon strawberries and whipped cream over each biscuit half.
If you're making this strawberry shortcake recipe for a crowd, prepare the strawberries and whip the cream the day before, and keep cold in the refrigerator. Bake the biscuits just before serving.