---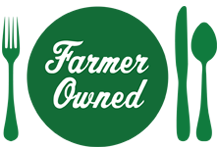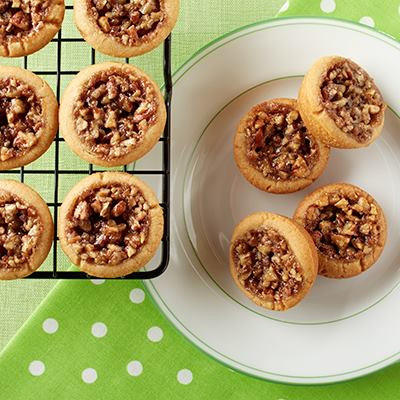 Prep Time
40 min

Cook Time


Ready In
1 hr 25 min

Servings
36
Ingredients
COOKIE
1/2 cup firmly packed brown sugar
6 tablespoons Land O Lakes® Unsalted Butter, softened
1 large Land O Lakes® Egg (yolk only)
1/2 teaspoon vanilla
1 cup plus 2 tablespoons all-purpose flour
1/2 teaspoon baking powder
1/4 teaspoon salt
FILLING
1 cup finely chopped pecans
1/2 cup firmly packed brown sugar
1/4 cup Land O Lakes® Heavy Whipping Cream
1 teaspoon vanilla
Directions
Heat oven to 350ºF. Spray 36 mini muffin pan cups with no-stick cooking spray; set aside.
Combine 1/2 cup brown sugar, butter, egg yolk and 1/2 teaspoon vanilla in bowl. Beat at medium speed, scraping bowl often, until creamy. Add flour, baking powder and salt; beat at low speed until well mixed.
Shape dough into 3/4-inch balls; place each into prepared mini muffin pan cup, pressing dough onto bottom and up one-third sides of each cup, creating a shallow cup.
Combine all filling ingredients in bowl; spoon 1 teaspoon filling into each cookie.
Bake 13-15 minutes or until edges are golden brown. Cool 10 minutes in pan on cooling rack.
Remove cookies from pans by running small knife around edge of cookie. Place onto cooling rack; cool completely.
More Land O' Lakes Recipes