---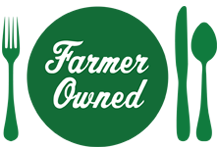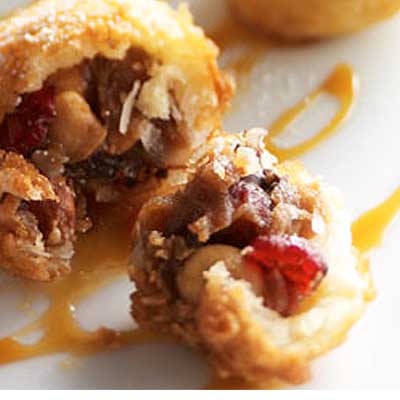 Prep Time
20 min

Cook Time


Ready In
40 min

Servings
6
Ingredients
2 6-ounce packages Ocean Spray® Craisins® Trail Mix Cranberry & Chocolate
8 ounces creamy peanut butter
1 ripe banana, mashed
4 ounces shredded coconut
3 cups canola oil
1 1/2 cups prepared pancake batter
4 ounces caramel sauce
2 ounces Ocean Spray® Craisins® Original Dried Cranberries
Powdered sugar, garnish
6 mint sprigs, garnish
Directions
Thoroughly combine trail mix, peanut butter and banana in mixing bowl.
Using a small scoop, form peanut butter mixture into 18 balls. Roll balls in coconut; freeze for 15 to 20 minutes.
Heat oil to 350ºF. Coat frozen truffle balls in pancake batter; drain lightly. Deep-fry for 1 to 2 minutes or until golden brown and warm inside.
Drizzle caramel evenly over each of 6 serving plates. Place 3 truffles on each plate. Garnish with powdered sugar and mint sprig.
More Ocean Spray Recipes