---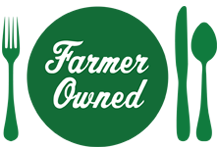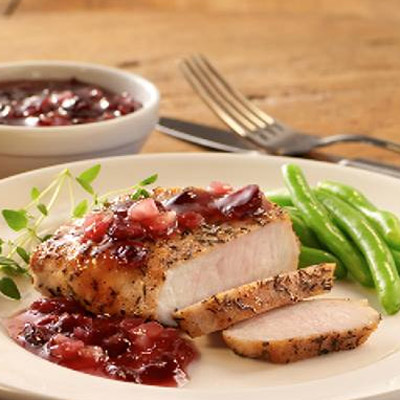 Prep Time
15 min

Cook Time
15 min

Ready In
30 min

Servings
4
Ingredients
1 teaspoon salt
1 teaspoon dried thyme
1/4 teaspoon pepper
4 boneless pork loin chops
2 tablespoons vegetable oil
1/4 cup chopped red onion
1 teaspoon cornstarch
1 cup Ocean Spray® Blueberry Juice Cocktail
1/4 cup Ocean Spray® Craisins® Blueberry Juice Infused Dried Cranberries
2 tablespoons red wine vinegar
Directions
Mix salt, thyme and pepper in small bowl; press mixture into both sides of pork chops. Heat oil in 10-inch skillet over medium-high heat. Add pork chops; cook for 4 minutes. Turn chops over; cover skillet. Cook for 4 to 5 minutes longer or until pork is well browned and internal temperature reaches 160º on a meat thermometer. Remove from skillet; cover to keep warm.
Add onion to skillet. Cook for 1 minute, stirring frequently. Sprinkle cornstarch over onion; stir.
Stir in remaining ingredients; bring to a full boil. Boil, stirring occasionally, for 4 to 5 minutes or until liquid is reduced to about half and mixture is thickened. Serve sauce over pork.