---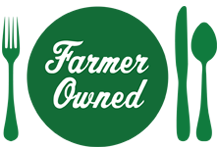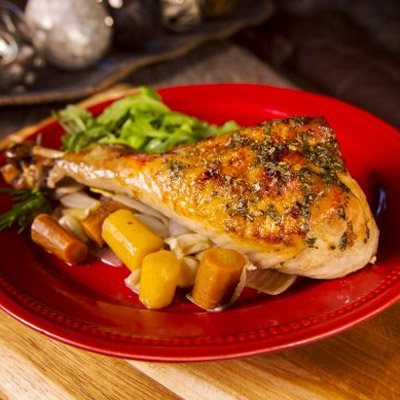 Prep Time
45 min

Cook Time
2 hrs

Ready In
2 hrs 45 min

Servings
4
Ingredients
TURKEY LEGS
Two whole turkey legs (drumsticks and thighs)
2 shallots
1 onion, chopped
2 stalks celery, chopped
2 carrots, chopped
2 sprigs rosemary and sage
2 cloves garlic, crushed
1 tablespoon canola oil
1 package low sodium chicken stock
2 cups dry white wine
Salt and black pepper
HONEYED HERBS SAUCE
3 teaspoons Sue Bee Honey
3 teaspoons dried Italian herbs
Directions
Preheat oven to 275 degrees.
Heat canola oil over medium high heat in a large pot or Dutch Oven.
Season turkey legs with salt and pepper. Put the turkey legs in the pot, skin side down, and brown on all sides. Remove turkey legs and set aside.
Add 1/2 cup white wine to deglaze the pot.
Add shallots, onion, leek, celery, carrots, garlic, rosemary and sage. Cook till softened. Add the rest of the wine, then add chicken stock. Cook to reduce for ten minutes.
While vegetables are cooking, combine sauce ingredients in a bowl and cover the turkey skin generously.
Put the turkey back in the pot. Cover and bake in the oven for one hour.
After an hour, remove the lid and cook for another hour, or until turkey is fall apart tender. Serve.
More Sue Bee Honey Recipes