---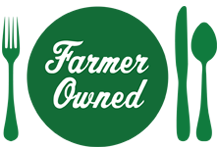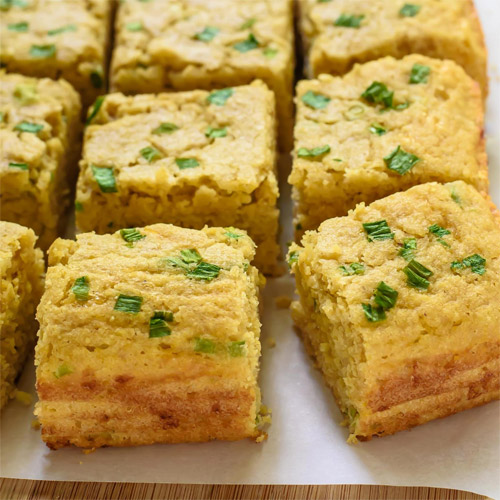 Prep Time
10 min

Cook Time
25 min

Ready In


Servings
9
Ingredients
1 cup yellow cornmeal
1 cup whole wheat pastry flour
1 Tablespoon + 2 teaspoons baking powder
1 teaspoon kosher salt
1 cup skim milk
2 large eggs, room temperature
1/4 cup MUSSELMAN'S® Unsweetened Apple Sauce
2 Tablespoons canola oil
1 Tablespoon honey
1/2 cup freshly grated sharp cheddar cheese
1/4 cup chopped green onions, white and green parts
2 seeded and minced jalapeno peppers
green onions for garnish
Directions
Preheat oven to 350° F. Lightly coat an 8 X 8 inch pan with cooking spray.
In a large bowl, stir together the cornmeal, whole wheat pastry flour, baking powder, and salt.
In a separate bowl or large measuring cup, combine the milk, eggs, unsweetened applesauce, oil and honey.
Make a well in the center of the dry ingredients, then add the wet ingredients. Stir by hand until just combined, then let batter rest for 20 minutes.
Stir in cheese, 1/4 cup green onions, and jalapenos.
Once the batter has rested, pour it into prepared pan, then smooth the top. Sprinkle a few additional green onions over the top.
Bake until the top and edges are dry and a toothpick inserted in the center comes out clean, 24-29 minutes.
Let cool, then slice and serve warm or at room temperature.
More Musselman's Recipes