---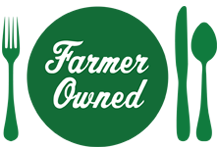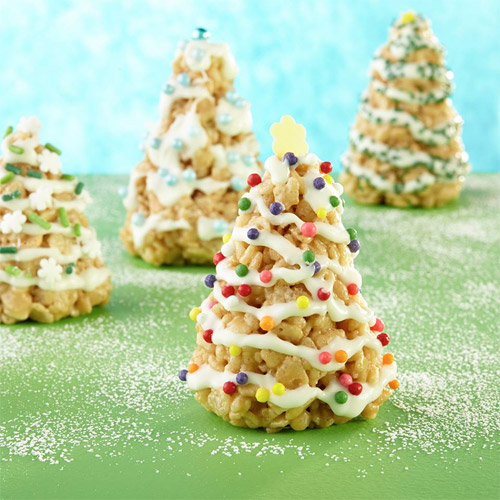 Prep Time
1 hr 15 min

Cook Time


Ready In
1 hr 20 min

Servings
15
Ingredients
1/4 cup Land O Lakes® Butter
1/4 cup cookie butter or spread
4 cups mini marshmallows
1 teaspoon vanilla
4 cups crispy rice cereal
White chocolate, melted
Multi-colored nonpareils, as desired
Yellow star sprinkles, as desired
Directions
Combine butter, cookie butter and marshmallows in 3-quart saucepan. Cook over medium heat, stirring occasionally, until melted. Remove from heat.
Add vanilla; stir until well mixed. Stir in cereal until well coated. Let mixture cool 5 minutes.
Place parchment or waxed paper onto counter.
Shape about 1/4 cup cereal mixture, with buttered hands, into cone shape. Place onto prepared parchment or waxed paper. Repeat with remaining mixture.
Drizzle trees with melted chocolate; sprinkle with nonpareils, as desired. Top with star sprinkle, as desired.
Recipe Tip
Cookie butter or spread is a European treat made from spice cookies. Look for it by the peanut butter in your grocery store.
Use skewers to hold tree while drizzling with white chocolate and decorating.
More Land O' Lakes Recipes