---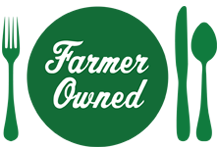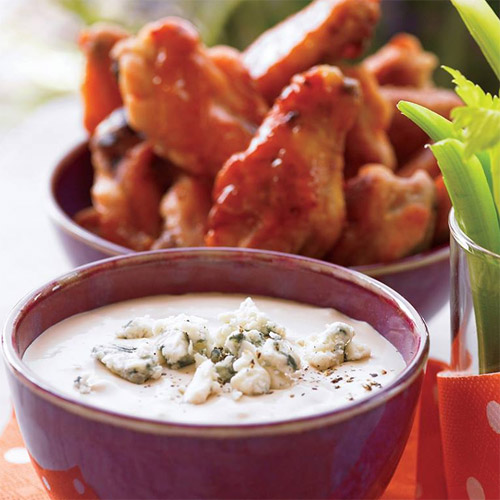 Prep Time
15 min

Cook Time
45 min

Ready In
1 hr

Servings
6
Ingredients
BLUE CHEESE SAUCE
3/4 cup Darigold Crema Mexicana Agria
1/4 cup mayonnaise
1 tablespoon lemon juice
1 tablespoon grated lemon peel
1/2 cup crumbled blue cheese
CHICKEN
2 pounds chicken wings or drummettes
6 tablespoons butter, melted, divided
1/4 cup flour
1/2 teaspoon sugar
salt and pepper to taste
2 to 3 tablespoons hot pepper sauce (or to taste)
1 tablespoon honey
Celery sticks (optional)
Directions
For the Blue Cheese Dipping Sauce, combine all ingredients except blue cheese and mix well. Then stir in crumbled blue cheese and set aside.
For the Chicken, place a sheet of foil on a cookie sheet; crimp up sides of foil to form a shallow lip. Spoon 2 tablespoons of melted butter onto foil; set aside.
Combine flour, sugar, salt and pepper in plastic bag; add chicken wings or drummettes; seal bag and shake to coat chicken with flour. Shake off excess flour and place on foil-lined cookie sheet.
Bake at 375°F uncovered for 20 minutes; flip wings or drummettes to brown other side. Increase oven temperature to 400°F; baked uncovered (turning as needed to brown all sides) for additional 20 to 25 minutes or until chicken is cooked through and juices run clear when cut with knife at thickest point.
Meanwhile combine remaining butter, hot pepper sauce and honey; set aside.
Remove cooked chicken from oven and drain on paper towels; drizzle with butter-pepper and honey sauce. Arrange on platter with celery sticks and bowl of Blue Cheese Dipping Sauce. Serve warm.
More Darigold Recipes