---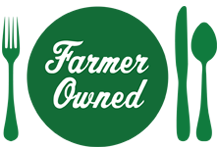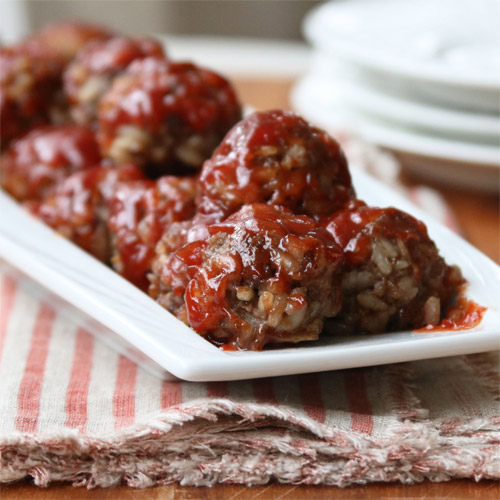 Prep Time
35 min

Cook Time


Ready In
35 min

Servings
20-24
Ingredients
MEATBALLS
1 lb. lean (at least 80%) ground beef
1/2 cup cooked Riceland Plump & Tender Medium Grain Rice
1 1-ounce package dry onion soup mix
MAGIC SAUCE
1/2 cup grape jelly
1 cup ketchup
1 teaspoon lemon
Directions
Heat oven to 375°F. Line a baking sheet or an 8x8-inch baking dish with aluminum foil.
In a large bowl, combine the ground beef, rice and onion soup mix. Mix together with your hands until well combined. Roll mixture into 1- to 1 1/2-inch balls and place on prepared baking sheet or baking dish.
Place grape jelly in a small microwave-safe bowl. Microwave 15 to 30 seconds or until warm; stir with a fork until smooth. Add the ketchup and lemon juice to bowl and stir until well combined. Spoon mixture over each meatball to cover completely.
Bake meatballs for 20 to 22 minutes or until cooked through and no pink remains. Transfer to a serving platter and serve with toothpicks.
SLOW COOKER RECIPE
These meatballs can be made in a slow cooker instead of the oven, if desired. Line your slow cooker with a slow cooker liner. Place prepared meatballs in slow cooker and top with the sauce. Cover and cook on LOW heat 3 to 4 hours or until meatballs are cooked through and no pink remains.
More Riceland Recipes