---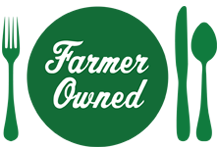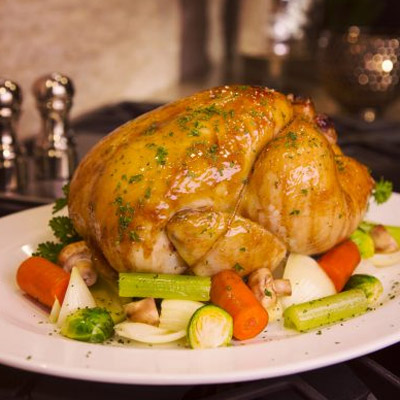 Prep Time
20 min

Cook Time
35 min

Ready In
55 min

Servings
4-6
Ingredients
1/2 bunch parsley, finely chopped
1 whole chicken
4 cloves garlic minced
3 tablespoons Sue Bee Honey
4 tablespoons butter
2 tablespoons canola oil
Lemon juice
Pinch Salt and black pepper
2 carrots
2 stalks celery
1 yellow onion
2 cups button mushrooms
2 cups chicken stock
Directions
Preheat oven to 375 degrees.
Roughly chop the onion, carrot, celery, and mushrooms and place in an even layer in the bottom of a large baking dish.
Put the parsley, butter, garlic, honey, canola oil, and salt and pepper to the bowl of your food processor and pulse to combine well.
Slide your hands between the skin and breast meat of the chicken to separate the skin as best as you can. Cover the chicken inside, outside, and between the skin with the honey butter mixture.
Place the buttered chicken on top of the vegetables. Bake until the breast reads 150 degrees and the thigh reads 170 degrees with a meat thermometer. This will vary based on the size of your chicken.
Allow to rest five minutes, then carve and serve.
More Sue Bee Honey Recipes