---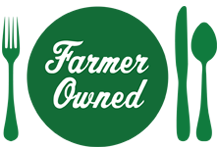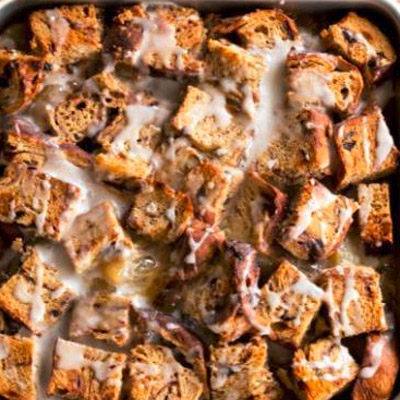 Prep Time
10 min

Cook Time
45 min

Ready In
1 hr 5 min

Servings
12
Ingredients
1 can LUCKY LEAF® Premium Caramel Apple Fruit Filling & Topping
1 can caramel sweetened condensed milk*
7 cups thick sliced cinnamon swirl bread, cubed
6 large eggs
1/2 teaspoon vanilla extract
Directions
Lightly grease a 9X9 inch baking pan.
Add fruit filling to the bottom of the pan.
Sprinkle with chopped pecans.
Pour 1/2 cup caramel sweetened condensed milk over fruit and nuts, reserving rest of can.
Add cubed bread over fruit.
In a medium bowl, whisk together eggs, remaining sweetened condensed milk, and vanilla extract. Pour evenly over bread cubes. Cover with plastic wrap and let sit overnight in refrigerator.
When ready to bake, remove from fridge and let sit while preheating oven to 350°. Remove plastic wrap and bake for 45 minutes.
Let sit for 10 minutes before cutting.
Recipe Tip
*If you can't find caramel condensed milk, add 3 tablespoons brown sugar to regular sweetened condensed milk and use as directed.