---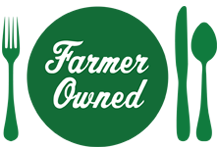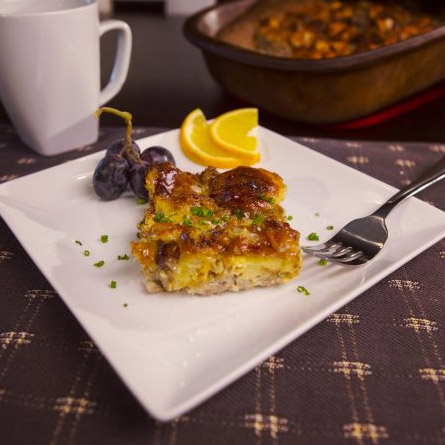 Prep Time
30 min

Cook Time
45 min

Ready In
1 hr 15 min

Servings
12
Ingredients
1/2 pound pork breakfast sausage
6 slices thick bacon
1/2 cup shredded cheddar
1/2 cup shredded Gruyere
1 tablespoon Sue Bee Honey
4 large croissants
1 cup milk
5 eggs
1 small yellow onion, finely chopped
Directions
Place 6 slices of bacon on a parchment lined baking sheet.
Cover well with honey and bake for 10-15 minutes, occasionally turning to keep the bacon from burning. Cool, then roughly chop.
Place the croissants in the oven to toast until lightly browned and then roughly chop.
Cook breakfast sausage and onion together over medium heat. Drain the sausage.
Whisk together eggs, milk, cheese, reserved honeyed bacon and sausage.
Place croissant pieces in a buttered casserole dish, then pour egg mixture over croissants. Cover and refrigerate overnight.
When ready to enjoy, preheat oven to 400 degrees. Bake for 40-50 minutes, or until well set. Let rest 5 minutes and serve.
More Sue Bee Honey Recipes