---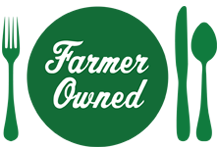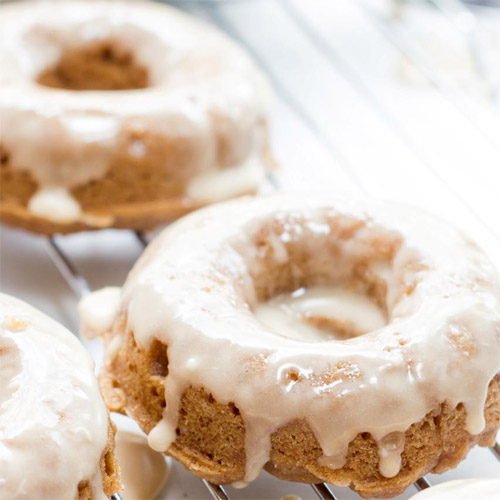 Prep Time
10 min

Cook Time
10 min

Ready In


Servings
8
Ingredients
DONUTS
1 egg, beaten
2/3 cup MUSSELMAN'S® Apple Butter
1/4 cup almond milk
1/4 cup melted butter
1/2 teaspoon vanilla extract
1 cup white whole wheat flour
1/4 cup packed brown sugar
1/2 teaspoon salt
3/4 teaspoon baking powder
1/8 teaspoon baking soda
1/2 teaspoon cinnamon
1/8 teaspoon cloves
1/8 teaspoon nutmeg
GLAZE
1/4 cup maple syrup
3/4 cup powdered sugar
1 teaspoon honey
pinch of salt
Directions­­­­­­­
Preheat oven to 350° F. Spray a donut pan with cooking spray, set aside.
In a mixing bowl, stir together the egg, apple butter, almond milk, melted butter, and vanilla until well mixed. Set aside.
In a second mixing bowl, stir together the flour, brown sugar, salt, baking powder, baking soda, cinnamon, cloves and nutmeg until well mixed.
Add the dry mixture to the wet mixture and stir until just combined - do not overmix.
Fill the prepared donut pan with batter, making sure to leave the center hole uncovered, and only filling the spaces about halfway.
Bake in preheated oven for 8-10 minutes, or until the tops are just turning golden and a toothpick inserted in the middle of the donut comes out clean.
Remove from oven and immediately remove the donuts to a wire cooling rack.
For glaze: whisk together maple syrup, powdered sugar, honey and pinch of salt until very smooth. Once donuts have cooled completely, dip in the glaze and let set up on a wire rack until solidified.