---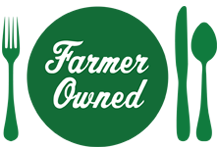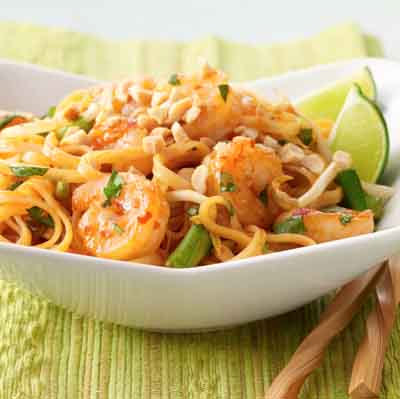 Prep Time
15 min

Cook Time


Ready In
15 min

Servings
4
Ingredients
6 ounces stir-fry rice noodles
2 tablespoons soy sauce
1 tablespoon fish sauce, if desired
2 teaspoons chili garlic sauce
1/2 teaspoon sugar
2 tablespoons Land O Lakes® Butter
1 teaspoon finely chopped fresh garlic
1 pound medium raw shrimp, peeled, deveined, tails removed, rinsed
6 (1 cup) green onions, cut into 1-inch pieces
1 cup fresh bean sprouts
3 tablespoons finely chopped fresh cilantro
1/3 cup salted peanuts, chopped
Lime wedges, if desired
Directions
Prepare rice noodles in boiling water as directed on package.
Combine soy sauce, fish sauce, if desired, chili garlic sauce and sugar in bowl. Set aside.
Melt butter in 12-inch nonstick skillet over medium-low heat just until sizzling. Add garlic; sauté 1-2 minutes. Stir in soy sauce mixture.
Place shrimp into skillet. Cook, stirring occasionally, 2-3 minutes. Add green onions; continue cooking, stirring occasionally, 4-6 minutes or until shrimp is pink.
Add cooked rice noodles, bean sprouts and cilantro to skillet. Toss, using kitchen tongs, until coated with sauce. Remove from heat.
Sprinkle with salted peanuts. Serve with lime wedges, if desired.
Recipe Tip
If you love spicy Thai food, increase chili garlic sauce as desired.
More Land O' Lakes Recipes