---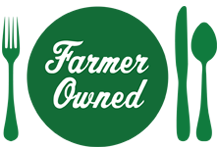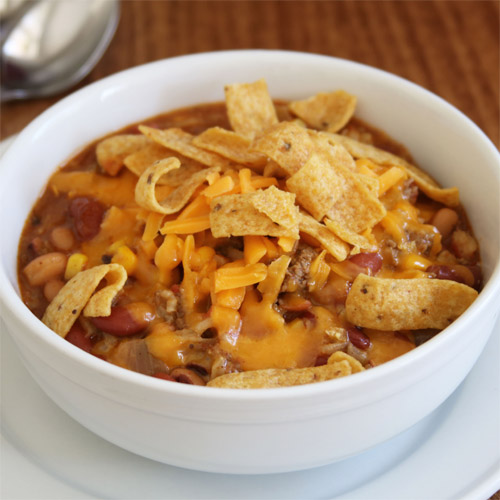 Prep Time
25 min

Cook Time


Ready In
25 min

Servings
8
Ingredients
1 pound lean (at least 80%) ground beef
1 medium yellow onion, chopped
1 15-ounce can black-eyed peas, un-drained
1 15-ounce dark red kidney beans, un-drained
1 11-ounce can whole kernel corn, drained
1 10-ounce can diced tomatoes
1 1-ounce packet taco seasoning
1 1-ounce packet ranch dressing seasoning mix
1 tablespoon chili powder
4 cups water
1 cup cooked Riceland Extra Long Grain Rice
Corn chips and shredded cheddar cheese
Directions
In a large stockpot, cook the ground beef and onion until ground beef is cooked through and onion is tender; drain.
Add the black-eyed peas, kidney beans, corn, diced tomatoes, taco seasoning, ranch seasoning, chili powder, water and rice to the pot. Bring mixture to a boil; reduce heat to medium-low and simmer 5 to 10 minutes.
Spoon soup into bowls. Top with corn chips and shredded cheddar cheese before serving.