---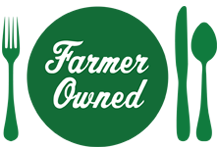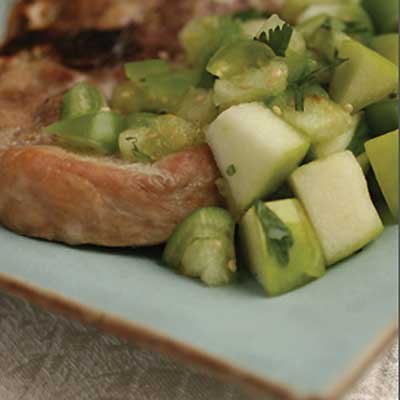 Prep Time
20 min

Cook Time


Ready In
2 hrs 20 min

Servings
6
Ingredients
1 cup green apple chunks (approximately 1 medium Granny Smith apple)
2 large tomatillos (4 ounces)
3 tablespoons chopped fresh cilantro
4 tablespoons fresh lime juice
1/2 cup chopped onion
1/2 teaspoon salt
1/2 cup chopped roasted Anaheim chiles
1/4 teaspoon white pepper
1/8 teaspoon ground cumin
1 teaspoon olive oil
Directions
Discard husks & stems of tomatillos; cut into quarters. Heat olive oil and sauté tomatillos until slightly browned & soft. Place tomatillos in a blender, process until smooth.
Combine puree with apples and remaining ingredients. Refrigerate 2 hours to allow flavors to blend.
Serve with tortilla chips or use to garnish tacos, quesadillas or enchiladas.
More Tree Top Recipes