---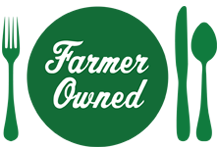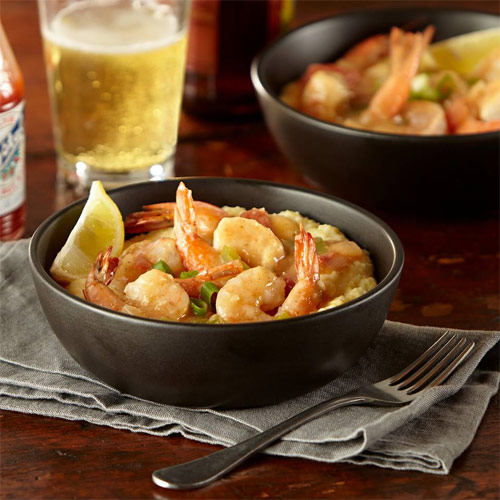 Prep Time
25 min

Cook Time


Ready In
55 min

Servings
6
Ingredients
GRITS
1 1/2 cups water
2 1/4 cups milk
1 teaspoon salt
1 cup grits
1/4 cup Land O Lakes® Butter
SHRIMP
1/2 cup Land O Lakes® Butter
1/2 cup all-purpose flour
1 medium (1 cup) onion, chopped
1 medium (1 cup) green bell pepper, chopped
3 ribs (1 cup) celery, chopped
1 tablespoon finely chopped garlic
2 cups chicken or seafood stock
1 (14.5-ounce) can diced tomatoes, undrained
1 bay leaf
1 tablespoon Cajun or creole seasoning
1 pound uncooked medium shrimp, peeled, deveined
Salt, as desired
Pepper, as desired
GARNISH
6 lemon wedges
2 tablespoons chopped green onion
Louisiana-style hot sauce
Directions
Bring water, milk, and salt to boil in 4-quart saucepan. Slowly stir in grits until well mixed. Return to a boil; cover. Reduce heat to low. Cook 30 minutes. Add more water or milk as necessary to achieve desired consistency. Stir in 1/4 cup butter. Keep warm until serving time.
Meanwhile, melt 1/2 cup butter in 6-quart saucepan over medium-high heat. Stir in flour. Cook, stirring occasionally, until mixture is deep golden brown. Add onion, green bell pepper, celery and garlic. Cook 7-10 minutes or until vegetables are tender. Add stock, diced tomatoes, bay leaf and seasoning. Cook until thickened to consistency of gravy.
Add shrimp, cook 3-5 minutes or until pink throughout (do not overcook). Discard bay leaf. Season with salt and pepper, as desired.
Serve over warm grits. Garnish with lemon wedges, green onion and hot sauce.
More Land O' Lakes Recipes