---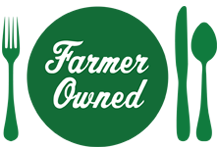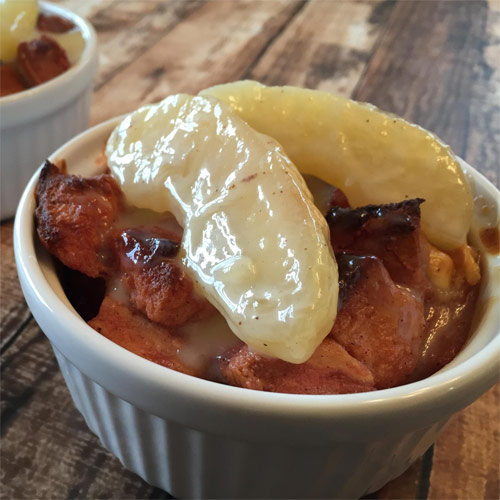 Prep Time
40 min

Cook Time
15 min

Ready In


Servings
6
Ingredients
1 21-ounce can LUCKY LEAF® Premium Cherry Fruit Filling & Topping
1 21-ounce can LUCKY LEAF® Premium Apple Fruit Filling & Topping
6 cups bread (day old or crusty bread), cubed
1 3/4 cups white chocolate chips, divided
3 Eggs
1 12-ounce can Evaporated milk
1 3.4-ounce package vanilla pudding mix
3 teaspoons apple pie spice or pumpkin pie spice, divided
1 1/4 cups Heavy cream
Directions
Preheat oven to 350°F. In a square 9'' baking dish, gently toss the bread, cherry fruit filling & topping and 1/2 cup chocolate chips.
In a large bowl, whisk the eggs, milk, pudding and 2 teaspoons spice. Pour over the bread-cherry mixture in a baking dish. Gently toss to make sure the bread is completely submerged in the milk mixture; let soak for 15 minutes. Bake until the bread is puffy, and the custard is set, about 25 minutes.
Meanwhile, in a saucepan over medium-low heat, cook the cream until it's hot. Remove from heat; stir in 1 1/4 cups white chocolate chips and 1 teaspoon spice blend. Continue to stir until the chocolate has completely melted and is smooth. Stir in apple fruit filling & topping. Keep warm.
When ready to serve, top the warm cherry bread pudding with the apple compote. Dust with spice blend, if desired.
More Lucky Leaf Recipes