---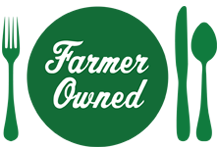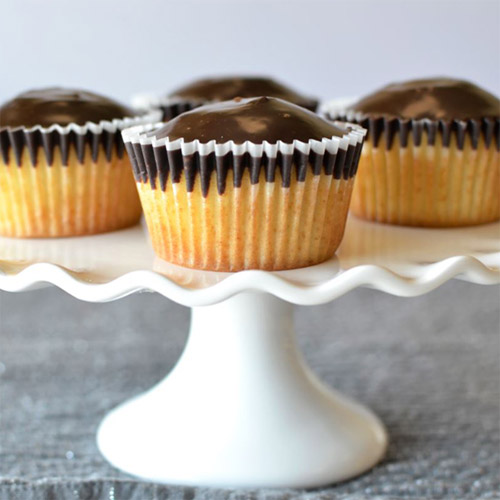 Prep Time
25 min

Cook Time


Ready In
2 hrs 30 min

Servings
24
Ingredients
PASTRY CREAM
1 cup Land O Lakes® Half & Half
3 tablespoons sugar
1/8 teaspoon salt
1 1/2 tablespoon cornstarch
2 large Land O Lakes® Eggs (yolks only)
1 tablespoon Land O Lakes® Butter
1 teaspoon vanilla extract
CUPCAKES
2 3/4 cups all-purpose flour
1 1/2 teaspoons baking powder
1/4 teaspoon salt
1 1/2 cups sugar
1 cup Land O Lakes® Butter, softened
4 large Land O Lakes® Eggs
1 tablespoon vanilla extract
1 cup whole milk
GANACHE
3/4 cup dark chocolate chips
1/2 cup Land O Lakes® Heavy Whipping Cream
Directions
Combine 3/4 cup half & half, 3 tablespoons sugar, and 1/8 teaspoon salt in 3-quart saucepan; mix well. Bring to a simmer over medium heat, stirring until sugar is dissolved.
Place remaining 1/4 cup half & half, cornstarch, and egg yolks in bowl; whisk until combined.
Whisk small amount of hot milk mixture into egg yolk mixture. Pour egg yolk mixture back into remaining hot milk mixture. Bring to a boil, whisking constantly, until mixture thickens. Remove from heat.
Pour mixture through a fine sieve into large bowl to strain. Stir in 1 tablespoon butter and 1 teaspoon vanilla, stir until melted. Cover with plastic food wrap (pressing wrap onto surface of cream). Refrigerate until completely chilled.
Heat oven to 350°F. Place paper baking cups into 24 muffin pan cups; set aside.
Combine flour, baking powder, and 1/4 teaspoon salt in bowl; set aside.
Beat 1 1/2 cups sugar and 1 cup butter in another bowl at medium speed, scraping bowl occasionally, until creamy. Add 1 egg at a time, beating well after each addition. Add 1 tablespoon vanilla; mix well. Add flour mixture alternately with milk, ending with flour. Beat at low speed after each addition, just until mixed.
Divide batter evenly among paper baking cups. Bake 17-19 minutes or until toothpick inserted near center comes out clean. Let stand 10 minutes in pans; remove to cooling racks. Cool completely.
To fill cupcakes, core out 1-inch piece of cake from center of each cupcake using sharp knife. Discard cake pieces. Spoon chilled pastry cream into piping bag fitted with large round tip. Fill cupcakes with pastry cream.
Place 3/4 cup dark chocolate chips into medium bowl; set aside.
Heat 1/2 cup whipping cream in small saucepan over medium-low heat until bubbles form around edge and cream is steaming. Do not boil. Pour hot cream over chocolate chips; let stand 30 seconds. Gently stir until chocolate is melted and mixture is smooth. Let cool 7 minutes, stirring occasionally while cooling. Dip tops of filled cupcakes into ganache. Let stand 30 minutes to allow ganache to set. Store refrigerated.
More Land O' Lakes Recipes