---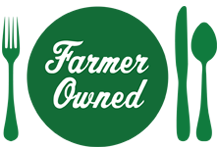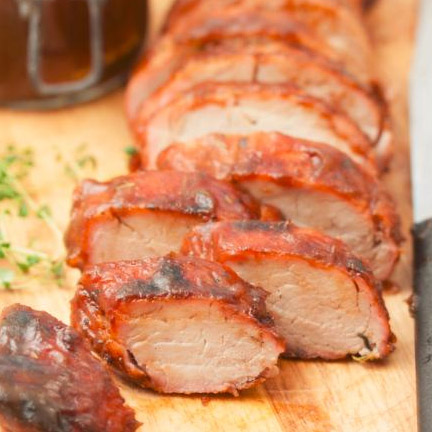 Prep Time
10 min

Cook Time
30 min

Ready In
40 min

Servings
6
Ingredients
2 pork tenderloins, about 1 pound each
3/4 cup MUSSELMAN'S® Apple Butter
2 Tablespoons molasses
1/4 cup light brown sugar
1/4 cup apple cider vinegar
1 Tablespoon honey
2 teaspoons kosher salt
1 teaspoon ground black pepper
Directions
Prepare the grill by heating to medium -high heat. While grill is warming up, prepare the pork and the sauce.
Season pork tenderloins with kosher salt and black pepper. Set aside.
To prepare the basting sauce, combine apple butter, molasses, brown sugar, vinegar, and honey in a medium-sized bowl. Whisk to combine.
Cook pork tenderloins over medium-high (direct) heat, turning occasionally, for about 10 minutes. After 10 minutes, begin brushing the sauce onto the tenderloins. Continue turning and brushing until pork registers 140 degrees, about 10 - 15 minutes more. Remove tenderloins to a plate, and brush with the sauce one more time. Tent with foil and let rest for 5 minutes.
Slice tenderloin and serve immediately.
More Musselman's Recipes