---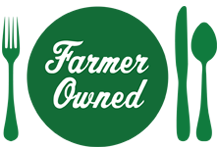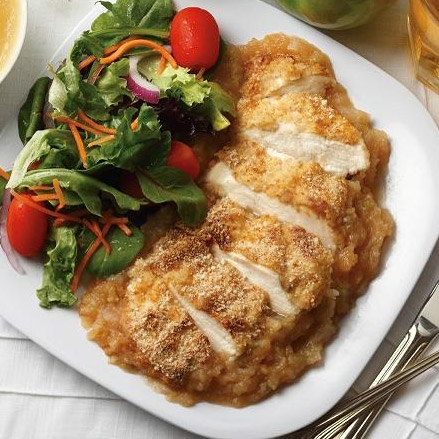 Prep Time
10 min

Cook Time
45 min

Ready In
55 min

Servings
4
Ingredients
2 cups MUSSELMAN'S® Unsweetened Apple Sauce
1/2 teaspoon allspice
1 teaspoon salt
1 Tablespoon flour
1 Tablespoon catsup
1/4 cup celery, diced
1/4 cup onions, diced
4 skinless boneless chicken breast halves
1 1/2 cups evaporated milk
1/2 cup bread crumbs, or cracker crumbs
1/2 teaspoon paprika
1/2 teaspoon salt
Directions
Blend apple sauce with allspice, salt, flour, catsup, stir in celery and onions. Pour mixture into baking dish.
Dip chicken in evaporated milk, roll in crumbs seasoned with paprika and 1/2 teaspoon salt.
Arrange chicken over apple sauce mixture.
Bake at 350°F for about 45 minutes or until chicken is tender.