---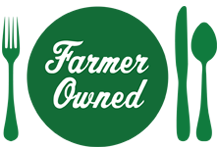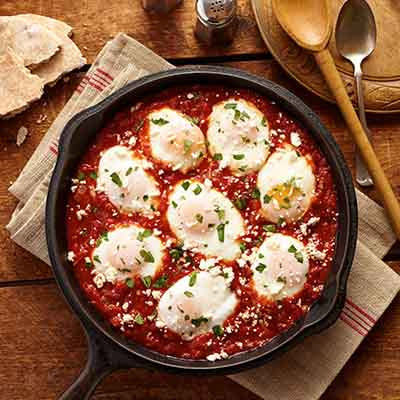 Prep Time
20 min

Cook Time


Ready In
45 min

Servings
4
Ingredients
1 Half Stick (1/4 cup) Land O Lakes® Butter with Olive Oil & Sea Salt
1 medium (1 cup) onion, chopped
1 tablespoon finely chopped fresh garlic
1 tablespoon tomato paste
1/2 to 1 teaspoon crushed red pepper
1 teaspoon ground cumin
1 teaspoon smoked paprika
1 (28-ounce) can crushed tomatoes
Salt, if desired
8 large Land O Lakes® Eggs
2 tablespoons chopped flat leaf parsley, if desired
Feta cheese, if desired
Warm pita bread, if desired
Directions
Melt butter in 12-inch skillet over medium heat until sizzling. Add onion and garlic; cook, stirring occasionally, 4-5 minutes or until softened and starting to brown.
Add tomato paste, crushed red pepper, cumin and paprika; cook, stirring constantly, 1 minute.
Add tomatoes and salt, if desired, scraping up any bits from bottom of pan; cook over low heat 10 minutes or until slightly thickened.
Crack eggs evenly over surface of sauce. Cover; cook 8-10 minutes or until whites are completely set and yolks begin to thicken but are not hard.
Sprinkle with parsley and feta, if desired. Serve with pita bread, if desired.
More Land O' Lakes Recipes