---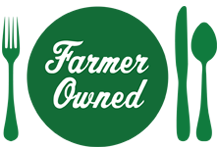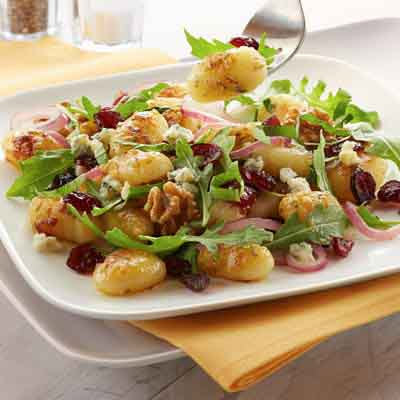 Prep Time
20 min

Cook Time


Ready In
20 min

Servings
4
Ingredients
4 tablespoons Land O Lakes® Butter
1 (1-pound) package gnocchi
1/2 teaspoon salt
1/2 cup walnut halves
2 teaspoons finely chopped fresh garlic
1/2 cup sweetened dried cranberries
1/2 cup thinly sliced red onion
5 ounces (6 cups) baby arugula
1/4 cup crumbled blue cheese
1/4 cup thinly sliced fresh basil leaves, if desired
Directions
Melt 3 tablespoons butter in 12-inch skillet over medium heat until sizzling. Add gnocchi and salt; sauté 4-5 minutes, stirring occasionally, or until light golden brown.
Add walnuts and garlic to skillet; cook 3-4 minutes or until golden.
Push gnocchi and nuts to one side of skillet. Melt remaining 1 tablespoon butter in skillet. Add cranberries and red onion; sauté 1-2 minutes or until onions start to soften.
Remove skillet from heat; let cool 2 minutes. Add arugula; toss until it begins to wilt.
Spoon mixture onto serving platter. Top with blue cheese and basil leaves, if desired.
Recipe Tip
Gnocchi may be found in the pasta section or freezer case of the supermarket.
More Land O' Lakes Recipes