---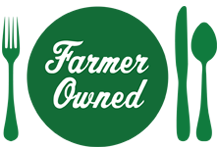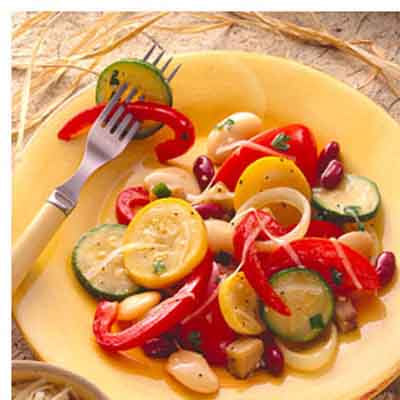 Prep Time
20 min

Cook Time


Ready In
30 min

Servings
6
Ingredients
1 tablespoon Land O Lakes® Butter
1 small (1/2 cup) onion, sliced
1/2 small (1/2 cup) red bell pepper, cut into strips
1 tablespoon finely chopped fresh garlic
4 medium (2 cups) Roma tomatoes, cut into wedges
1 small (3 cups) eggplant, peeled, cubed 1/2 inch
1 small (1 cup) yellow summer squash, sliced 1/4-inch
1 small (1 cup) zucchini, sliced 1/4 inch
2 tablespoons chopped fresh basil leaves*
2 tablespoons chopped fresh parsley
1/4 teaspoon salt
1/4 teaspoon pepper
1 (15 1/2-Ounce) can butter beans, rinsed, drained
1 (15 1/2-ounce) can dark red kidney beans, rinsed, drained
Freshly grated Romano or Parmesan cheese
*Substitute 1 1/2 teaspoons dried basil leaves.
Directions
Melt butter in 12-inch skillet until sizzling; add onion, bell pepper and garlic. Cook over medium-high heat, stirring constantly, 2-3 minutes or until onion is softened.
Add all remaining ingredients except butter beans, kidney beans and cheese. Cover; continue cooking, stirring occasionally, 6-7 minutes or until vegetables are crisply tender.
Gently stir in beans. Continue cooking 2-3 minutes or until beans are heated through.
Spoon into individual bowls; sprinkle with cheese.
More Land O' Lakes Recipes