---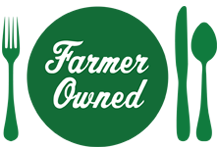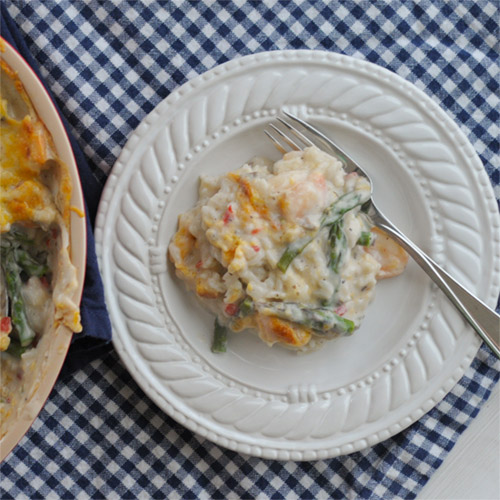 Prep Time
25 min

Cook Time
40 min

Ready In
1 hr 25 min

Servings

Ingredients
2 cups cooked Riceland Extra Long Grain Rice
1 (1-pound 3-ounces) can green asparagus spears, drained
8 ounces small shrimp, deveined and with tails removed
1 10-ounce can cream of mushroom soup
3/4 cup milk
1 tablespoon chopped pimento
1/2 teaspoon garlic powder
1/4 teaspoon onion powder
1/4 teaspoon paprika
1/8 teaspoon ground black pepper
1/8 teaspoon cayenne pepper (optional)
1 cup shredded Colby Jack cheese
Directions
Preheat oven to 400 degrees.
Grease a 2-quart casserole.
Spread the cooked rice in the bottom of the casserole.
Cut the spears into 1-inch long pieces and spread evenly over the rice.
Place the shrimp in an even layer over the asparagus.
Whisk together the cream of mushroom soup, milk, chopped pimento, garlic powder, onion powder, paprika, black pepper and cayenne pepper.
Pour the mixture evenly over the top of the shrimp.
Gently wiggle the casserole to allow the soup mixture to disperse into the rice.
Top with cheese.
Bake at 400 degrees for 35-40 minutes until the cheese is browned and the mixture is bubbling.
Allow to sit at room temperature for 10 minutes before serving.
Serve hot.