---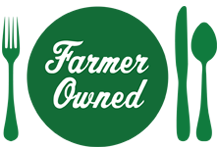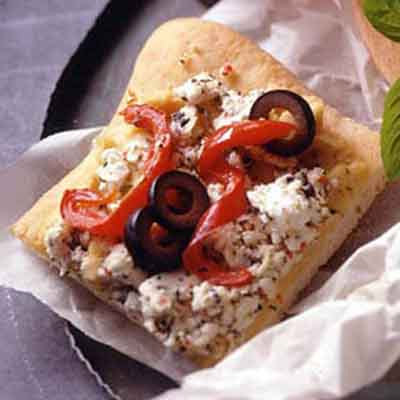 Prep Time
25 min

Cook Time


Ready In
1 hr 5 min

Servings
24
Ingredients
1 (10-ounce) package refrigerated pizza crust dough
1 (15-ounce) can garbanzo beans (chick peas), rinsed, drained
3 tablespoons olive oil
1 tablespoon lemon juice
1 teaspoon finely chopped fresh garlic
1 (8-ounce) package (2 cups) feta cheese with sun-dried tomatoes, crumbled
1/2 teaspoon dried oregano leaves
1 (2.25-ounce) can sliced pitted ripe olives, drained
1/3 cup roasted red peppers, cut into strips
Directions
Heat oven to 425°F. Lightly spray baking sheet with no-stick cooking spray.
Unroll dough. Press to 15x10-inch rectangle onto prepared baking sheet; prick all over with fork. Bake 10 minutes or until crust is golden brown. Cool completely.
Place garbanzo beans, olive oil, lemon juice, and garlic in food processor bowl fitted with metal blade. Cover; process until smooth.
Spread garbanzo bean mixture over crust; sprinkle with cheese, oregano, olives, and red peppers.
To serve, cut into squares.
Recipe Tip
The garbanzo bean mixture, called hummus, makes a great appetizer served with toasted pita triangles.
More Land O' Lakes Recipes