---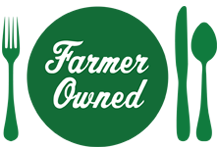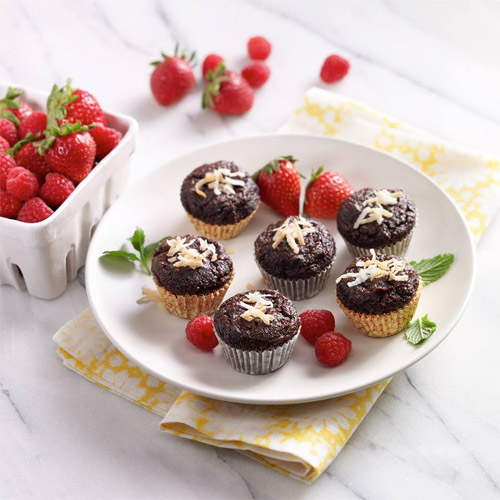 Prep Time
20 min

Cook Time
18 min

Ready In
53 min

Servings
30
Ingredients
1/2 cup Sun-Maid Natural Raisins
1/2 cup Sun-Maid Golden Raisins
3/4 cup Sun-Maid Pitted Dates
3/4 cup hot water
1 cup almond meal/flour
1/2 cup unsweetened coconut flakes, chopped coarsely in food processor
1/2 cup cocoa powder
1 tsp baking soda
1/4 tsp Salt
3 eggs
2 Tbsp. coconut oil
2 tsp vanilla
Directions
Preheat oven to 350° F. Place muffin liners in mini muffin pan.
Add water, raisins and dates to blender and set aside.
Mix together almond meal, coconut, cocoa powder, baking soda, and salt in a bowl and set aside.
In a blender, food processor, or an immersion blender, blend the raisins, dates, and water until smooth.
Add the eggs, coconut oil, and vanilla to the blended mixture and mix until smooth.
Add the wet ingredients to the dry ingredients and mix just until incorporated. Spoon mixture into mini muffin liners, filling 3/4 full.
Bake for 18 minutes or until toothpick comes out clean. Let cool 10-15 minutes.
More Sun-Maid Recipes