---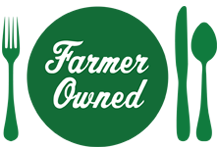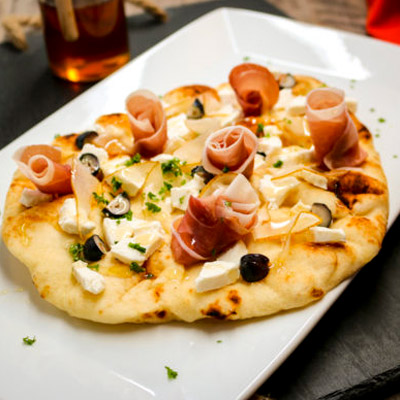 Prep Time
5 min

Cook Time
12 min

Ready In
17 min

Servings
2
Ingredients
1 package store-bought naan bread
1 teaspoon olive oil
1 pear, sliced thin
1 package Prosciutto
1 package goat cheese, crumbled
1/8 cup quartered blueberries
1 tablespoon Sue Bee® Honey
Finely chopped parsley
Directions
Preheat the oven to 350 degrees.
Drizzle 1 teaspoon of olive oil over each piece of bread and top each with pear slices, Prosciutto, goat cheese, and blueberries.
Bake 8-12 minutes, or until top starts to brown and prosciutto is crispy & cheese has melted.
Remove pizzas from oven and top each with chopped parsley and a drizzle of honey.
Serve immediately.
More Sue Bee Honey Recipes