---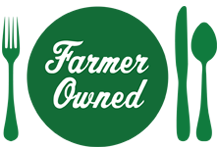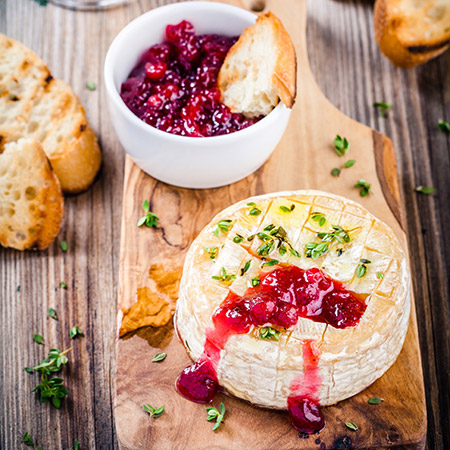 Prep Time
5 min

Cook Time


Ready In
15-20 min

Servings
6
Ingredients
1 round brie or camembert
1/3 cup of Welch's Grape Juice
1 tablespoon cornstarch
1 shallot, thinly sliced
1 tablespoon butter, cut into cubes
1 cup of Welch's Frozen Blueberries
Pinch salt
1/4 cup shredded basil or mint (optional)
Directions
Place a cedar plank in the kitchen sink, a large bucket or a pan and cover with water. Weigh the plank down using a few heavy cans to keep it submerged. Soak at least 1 hour, preferably overnight.
In a small bowl, combine the grape juice with the cornstarch and stir until dissolved. In a foil pie plate, add the shallot, butter, blueberries, salt and the juice mixture, and stir until incorporated. Tightly cover the pie plate with foil and set aside.
Heat gas grill to high. Once the temperature has been reached, reduce heat on one side of the grill to medium. Place the plank on the medium heat side and the pie plate with the blueberries on the high heat side. Close lid and let heat for about 5 minutes to allow the plank to smoke.
Place the cheese on the plank and continue grilling, with lid closed, until the cheese starts to soften and the berry sauce begins to thicken, about 10 minutes. Don't worry, there's no need to stir the berry sauce.
Turn off the grill and carefully remove the pie plate with the berry sauce. Stir in basil (or mint) and transfer the sauce to a serving bowl. Using a wide spatula, transfer the cheese to a cutting board or serving plate. Serve with blueberries sauce on the side and a mix of crackers, a few pieces of flatbread or sliced baguette.
Recipe Tip
Important. Keep an eye on the plank in case it catches fire. If this happens, immediately spray with water and reduce the heat under the plank.