---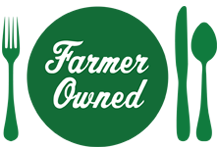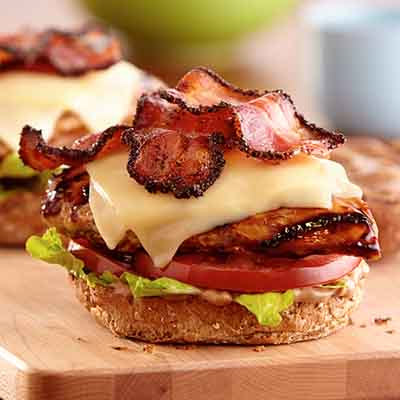 Prep Time
20 min

Cook Time


Ready In
40 min

Servings
4
Ingredients
SPREAD
1/4 cup mayonnaise
1 tablespoon balsamic glaze
CHICKEN
4 (6-ounce) boneless skinless chicken breasts
3 tablespoons balsamic glaze
8 (3/4-ounce) slices Land O Lakes® Deli American (or Land O Lakes ® 4 Cheese Italian Blend)
4 whole wheat bakery hamburger buns, sliced
Romaine lettuce leaves, if desired
Sliced tomatoes, if desired
6 slices cooked thick-cut pepper bacon (or regular bacon), each cut in half
Directions
Heat gas grill to medium or charcoal grill until coals are ash white.
Combine mayonnaise and 1 tablespoon balsamic glaze in bowl; mix well. Cover; refrigerate.
Place chicken onto grill. Brush top of chicken breasts with 1 tablespoon balsamic glaze. Grill 6 minutes. Turn chicken; brush with another tablespoon balsamic glaze.
Continue cooking and brushing with remaining glaze 6-10 minutes or until internal temperature reaches at least 160°F and juices run clear when pierced with fork.
Top each chicken breast with 2 slices cheese. Continue cooking 1-2 minutes or until cheese is melted.
Spread cut-sides of buns with mayonnaise spread. Layer bottom half of each bun with lettuce and tomato slices, if desired. Top with chicken breasts, 3 pieces bacon and top half of buns.