---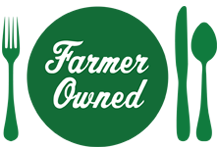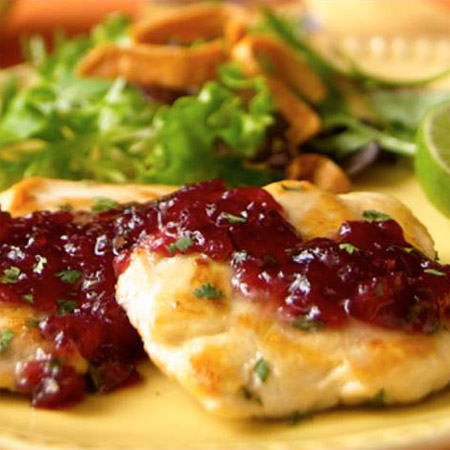 Prep Time
10 min

Cook Time
15 min

Ready In
25 min

Servings
6
Ingredients
6 boneless, skinless chicken breast halves
2 tablespoons olive oil
Coarse salt
1 small garlic clove, minced
1 cup Ocean Spray® Whole Berry Cranberry Sauce
3 tablespoons tequila
1 teaspoon lime juice
1 1/2 tablespoons chopped cilantro
Lime wedges
Directions
Slice breasts in half horizontally. Pound with a meat mallet or rolling pin to about 3/8-inch thickness.
Heat oil in a large skillet over medium heat. Add chicken and cook until lightly browned, about 3 minutes per side. Remove chicken to a warm serving platter and sprinkle lightly with coarse salt. Cover loosely with foil; keep warm until serving time.
Add garlic to skillet and cook over low heat 1 minute. Stir in cranberry sauce and tequila; bring to a boil. Reduce heat. Simmer 5 minutes or until sauce is thickened, stirring occasionally. Stir in lime juice and cilantro.
Spoon some of the sauce over chicken. Sprinkle with additional cilantro, if desired.
Serve immediately with remaining sauce, lime wedges and coarse salt.