---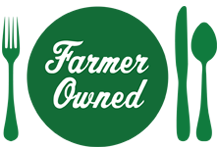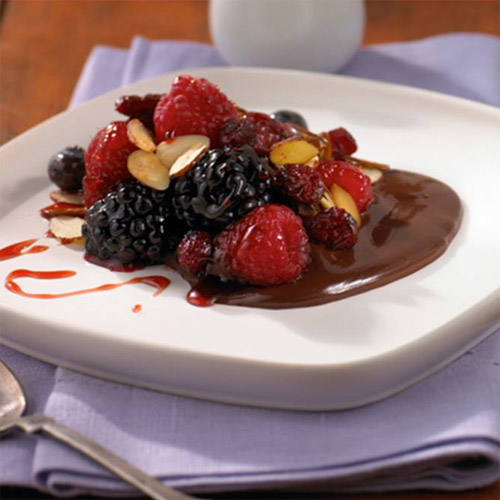 Prep Time
15 min

Cook Time


Ready In
15 min

Servings
4
Ingredients
1/2 cup sliced almonds
1 teaspoon olive oil
1/8 teaspoon cinnamon
1 1/2 cups mixed berries, including blueberries, raspberries, blackberries, or freshest available
1/2 cup Ocean Spray® Craisins® Original Dried Cranberries
2/3 cup Ocean Spray® Cran•Raspberry® Raspberry Cranberry Juice Drink
1/4 cup brown sugar
1 1/2 tablespoons balsamic vinegar
1 cup quality chopped dark chocolate
Directions
Toss almonds with olive oil and cinnamon in a small saute pan. Toast almonds over medium heat for about 5 minutes until fragrant. Set aside.
In a medium bowl, mix berries and Craisins and set aside. Place juice, brown sugar and vinegar into a medium saucepan and boil over medium high heat about 4 minutes or until reduced by half and thickened. Stir half of Cran sauce into berries.
In microwave, heat chocolate in a small microwave safe bowl on medium heat, stopping to stir every 15 seconds until fully melted.
To assemble: Place a puddle of chocolate in center of wide shallow bowl or plate. Top with equal portion of berries. Drizzle with cranberry syrup and top with almonds.