---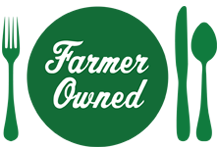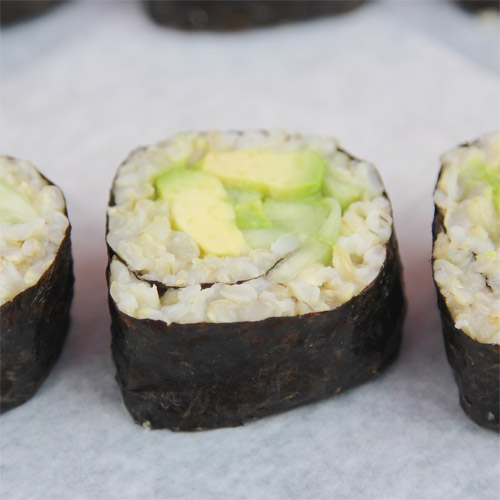 Prep Time
30 min

Cook Time


Ready In
30 min

Servings
6
Ingredients
1 cup Riceland medium grain brown rice, uncooked
2 tablespoons seasoned white wine vinegar or rice vinegar (if unsweetened, add two drops of stevia)
1 cucumber
1 avocado
2 sheets of Nori sushi seaweed
wasabi, as garnish
pickled ginger, as garnish
soy sauce
Directions
Cook rice according to instructions and preferred method. Add seasoned vinegar and thoroughly mix. Set aside.
Peel cucumber and cut lengthwise. Scoop our seeds and thinly slice into small sticks.
Peel avocado and remove pit. Cut into small stick.
Place first sheet of Nori shiny-side down on a sushi mat. Keep a cup of water close by to dip your hands as you spread the rice on the mat.
Cover Nori with half of the cooked rice, spread evenly.
Lay out a line with half of the cucumbers and avocados.
Take sushi mat and fold over to roll the sushi. Start off tight and roll to the end. Dip your finger into the water and run a bead of water along the edge. The water will act like a glue.
Cut into slices and repeat with the second sheet of Nori and remaining avocado and cucumbers.
Serve with wasabi, ginger, and soy sauce and enjoy!
More Riceland Recipes