---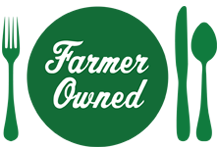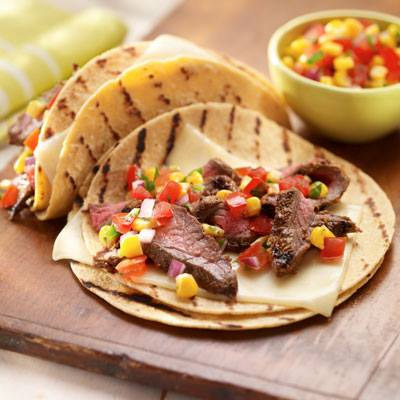 Prep Time
15 min

Cook Time


Ready In
50 min

Servings
8
Ingredients
STEAK
2 tablespoons chile lime seasoning
1 tablespoon ground cumin
2 teaspoons dried oregano leaves
1/2 teaspoon pepper
4 teaspoons olive oil
1 (16- to 20-ounce) flank steak
CORN SALSA
3/4 cup pico de gallo
3/4 cup whole kernel corn
1 teaspoon fresh lime juice
TACOS
16 (6-inch) corn tortillas
16 (3/4-ounce) slices Land O Lakes® Deli American
Directions
Combine chile lime seasoning, cumin, oregano and pepper in bowl. Rub steak with olive oil and seasoning mixture. Cover; refrigerate 30 minutes.
Combine all corn salsa ingredients in bowl. Set aside.
Heat gas grill to medium or charcoal grill until coals are ash white.
Place steak onto grill. Grill, turning once, 8-12 minutes or until internal temperature reaches 145°F. (medium-rare) or desired doneness. Remove from grill; let rest 10 minutes before slicing.
Place tortillas onto grill; grill, turning once, 1-2 minutes or until heated. (Watch closely so they do not burn.) Remove from grill; top each with 1 slice cheese. Stack 2 tortillas on top of each other, cheese-side up, for each taco.
Place steak onto cutting board; cut across grain into thin slices. Place about 1/8 sliced steak over each tortilla stack. Top with 2 heaping tablespoons corn salsa; fold tortillas in half.
Serve immediately.