---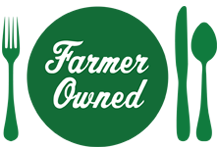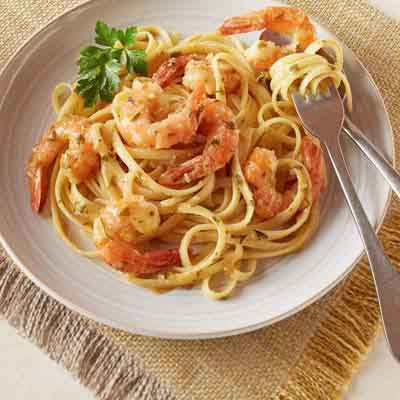 Prep Time
5 min

Cook Time


Ready In
15 min

Servings
4
Ingredients
8 ounces uncooked linguine
1 Half Stick (1/4 cup) Land O Lakes® Butter with Olive Oil & Sea Salt
2 teaspoons finely chopped fresh garlic
1/2 teaspoon dried parsley flakes
1/2 cup dry white wine*
16 ounces medium (31 to 35 count) raw shrimp, peeled, deveined
1/4 cup shredded Parmesan cheese
*Substitute 1/4 cup chicken broth.
Directions
Cook pasta according to package directions. Drain; keep warm. Set aside.
Melt butter in 12-inch skillet over medium heat until sizzling. Add garlic and parsley; sauté 30 seconds. Add wine; cook 1 minute. Add shrimp; cook, turning once, 7-9 minutes or until shrimp are pink.
Add hot, cooked pasta. Toss lightly until pasta is well coated. Sprinkle with cheese.
More Land O' Lakes Recipes