---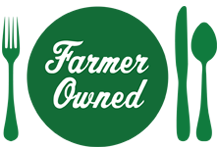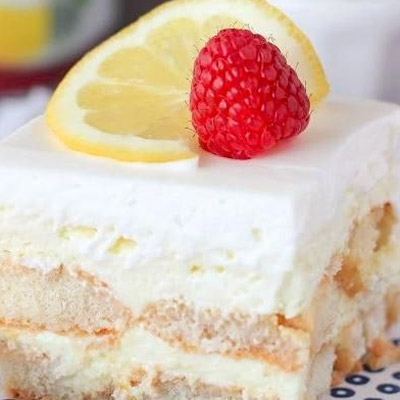 Prep Time
20 min

Cook Time
20 min

Ready In
5 hrs

Servings
12
Ingredients
MOUSSE
2 cups heavy whipping cream
1 3/4 cups powdered sugar, divided
8 ounces cream cheese, softened
1 can LUCKY LEAF® Premium Lemon Fruit Filling & Topping
zest of one lemon
SHORTCAKE
2 cups milk
2 teaspoons pure vanilla extract
2 packages ladyfingers (7 oz size)
Directions
For the Mousse
Place your mixing bowl in the freezer for 5 to 10 minutes to chill.
Pour the heavy whipping cream into the chilled bowl and use an electric mixer to beat the heavy cream on medium-high speed until it's bubbly.
Slowly add 1 1/4 cup powdered sugar and continue beating on high speed until stiff peaks form. Set aside in the refrigerator until needed.
To soften the cream cheese, remove the wrapper and place on a microwave-safe plate. Microwave for 15-20 seconds.
In a large mixing bowl, beat the softened cream cheese on medium-high using the paddle attachment until the cream cheese is light and fluffy, and free of lumps. Scrape down the sides of the bowl.
Add the lemon fruit filling and zest from one large lemon. Continue beating on medium-high speed until all ingredients are well combined, scraping down the bowl as needed. Slowly add 1/2 cup powdered sugar and beat until incorporated.
Take 2 cups of the prepared whipped cream and gently fold into the lemon cream cheese mixture. Continue to fold mixtures together until well mixed.
Assemble dessert
Line the bottom of a 9 inch square dish with parchment paper.
In a small bowl, combine the milk and vanilla extract. Dip the top and bottom of each ladyfinger in the milk mixture. Line the bottom of the dish with one layer of dipped ladyfingers. You may need to cut the ladyfingers in order to fit two rows into the dish.
Once the bottom layer is built, spread half the lemon mousse over top.Then, add the next layer of dipped ladyfingers followed by the remaining mousse, spreading evenly.
Lastly, spread the remaining prepared whipped cream over the top of the mousse.
Cover and refrigerate for 4-6 hours to allow layers to set. Serve with fresh berries.
More Lucky Leaf Recipes