---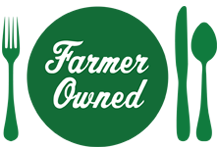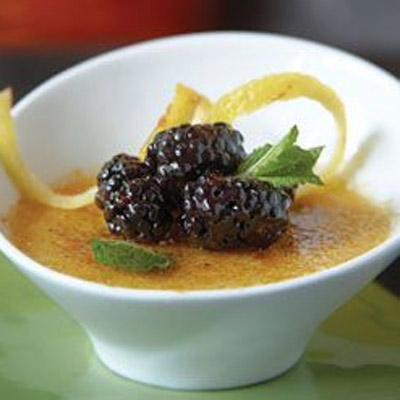 Prep Time
1 hr 15 min

Cook Time


Ready In
5 hrs 15 min

Servings
8
Ingredients
CUSTARD
1 quart Darigold Heavy Cream (min. 40% milkfat)
2 tablespoons grated lemon peel
6 extra large egg yolks
3/4 cup sugar
1/4 teaspoon Salt
1-1/2 teaspoons vanilla extract
1 tablespoon fresh lemon juice
TOPPING
1/2 cup turbinado* sugar, divided
1 pint fresh blackberries
1/4 cup Crème de Cassis liqueur
Directions
Preheat oven to 300°F. Arrange eight 3/4-cup ramekins in 13x9x2-inch metal baking pan.
Combine cream and lemon zest in heavy medium saucepan and bring to simmer over medium-high heat. Whisk egg yolks, sugar and salt in large bowl. Gradually whisk in hot cream mixture, then vanilla and lemon juice. Let stand 10 minutes. Strain custard, and divide among cups. Pour enough hot water into baking pan to come halfway up sides of cups.
Bake custards until just set in center, about 45 minutes. Remove custards from water bath; refrigerate uncovered until firm, at least 3 hours. (Can be made 1 day ahead; cover and keep refrigerated.)
To serve, preheat broiler and place custard cups on baking sheet; sprinkle with turbinado sugar and broil until sugar melts and browns, about 2 minutes. Refrigerate until topping is hard and crisp, at least 1 hour to 2 hours. Combine blackberries and liqueur in bowl. Let stand at room temperature at least 15 minutes and up to 1 hour. Spoon berry mixture over custards just before serving.
Recipe Tip
*Turbinado sugar is similar in appearance to brown sugar but paler, and in general the two can be exchanged freely in recipes.