---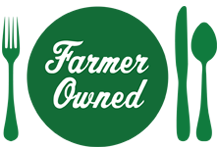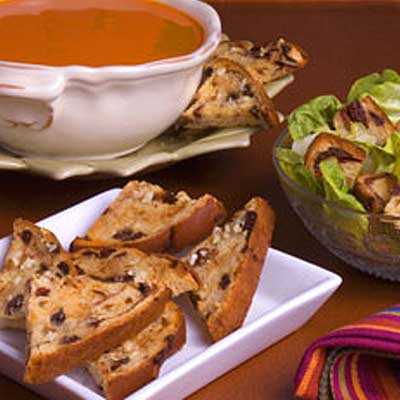 Prep Time
5 min

Cook Time
12 min

Ready In


Servings
8
Ingredients
3 tablespoons olive oil
1 teaspoon minced garlic
6 slices Sun-Maid Raisin Bread
Directions
Preheat oven to 325 F.
Combine olive oil and garlic in a large bowl.
Cut raisin bread into 1/2-inch cubes. Toss bread cubes with olive oil mixture.
Spread bread cubes in a single layer on a baking sheet.
Bake about 12 minutes, turning two or three times until croutons are golden brown and crisp.
Serve with Caesar salad, tossed green salad, carrot or squash soups.
More Sun-Maid Recipes