---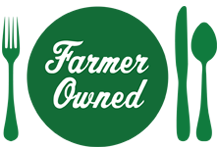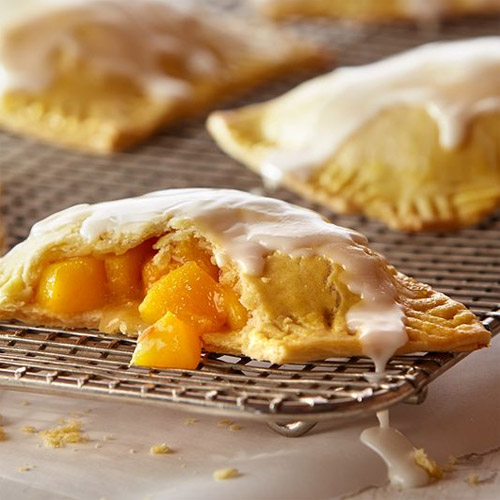 Prep Time
40 min

Cook Time


Ready In
2 hrs 10 min

Servings
6
Ingredients
FILLING
2 large (2 cups) fresh peaches*, peeled, pitted, cut into 1-inch pieces
2 tablespoons firmly packed brown sugar
1 tablespoon cornstarch
1/8 teaspoon salt
1 tablespoon bourbon**
CRUST
2 cups all-purpose flour
1/2 cup Land O Lakes® Butter, cut into pieces
1 large Land O Lakes® Egg, slightly beaten
2 to 3 tablespoons ice water
EGG WASH
1 large Land O Lakes® Egg
1 teaspoon water
GLAZE
1/2 cup powdered sugar
1 teaspoon bourbon***
1 to 2 teaspoons Land O Lakes® Half & Half
*Substitute 8 ounces frozen sliced peaches, thawed, well-drained. Pat dry with paper towels; cut into 1-inch chunks.
**Substitute 2 teaspoons vanilla.
***Substitute 1/2 teaspoon vanilla.
Directions
Combine all filling ingredients except bourbon in saucepan. Cook over medium-low heat 2-4 minutes or until bubbly and thickened. Remove from heat; stir in 1 tablespoon bourbon. Refrigerate until completely chilled.
Place flour into food processor bowl fitted with metal blade. Add butter; pulse until mixture resembles coarse crumbs. Add 1 egg and 1 tablespoon water at a time, pulsing between each addition, just until dough forms.
Shape dough into disk; flatten slightly. Wrap in plastic food wrap; refrigerate 1 hour or until firm.
Line baking sheet with parchment paper; set aside. Place 1 egg and 1 teaspoon water into bowl; beat with whisk. Set aside.
Roll out dough on lightly floured surface to 15-inch square about 1/8-inch thickness. Cut dough in half horizontally, then cut dough vertically at 5-inch mark and 10-inch mark, forming 6 (7 1/2x5-inch) rectangles; brush edges with egg wash. Divide filling evenly among rectangles, mounding on one side of each rectangle, leaving 1-inch border around edge. Fold remaining dough over filling; crimp edges using fork. Place onto prepared baking sheet; brush tops with egg wash. Refrigerate at least 10 minutes.
Heat oven to 375°F.
Combine 1/2 cup powdered sugar and 1 teaspoon bourbon in bowl. Add enough half & half for desired glazing consistency. Set aside.
Bake pies 18-20 minutes or until golden brown. Immediately spread glaze over top of pies.
More Land O' Lakes Recipes